[row] [content_box custom_class="negative-indent"]
[span3]
Apply now
Complete your trip application
Fill out your required mission trip application and submit it online! It's quick and easy.

[button text="I'm ready" link="/mission-trip-application/" style="default" size="normal" target="_self" display="inline" icon="no"] [spacer] [/span3]
[span3]
Donate
Support the missionaries
Give a financial gift to help support the work of TCCI and the missionaries in Guatemala.

[button text="Give now" link="http://stores.nathanielshopestore.org/missionary-team/" style="default" size="normal" target="_self" display="inline" icon="no"] [spacer] [/span3]
[span3]
Contact us
we are here to serve you
Let us help you as you prepare to go. Send us an e-mail or give us a call today!

[button text="Contact now" link="/contacts/" style="default" size="normal" target="_self" display="inline" icon="no"] [spacer] [/span3]
[span3]
go prepared
get ready to go, but go prepared
Our original video training series is designed to prepare you for your short-term mission experience!

[button text="Learn more" link="/go-prepared/" style="default" size="normal" target="_self" display="inline" icon="no"] [spacer] [/span3]
[/content_box] [/row] [spacer][spacer] [row]
[span4]
Statement of Faith
"To share the love of God to those who know Him not and those who want to know Him more."

[/span4]
[span8] [span3]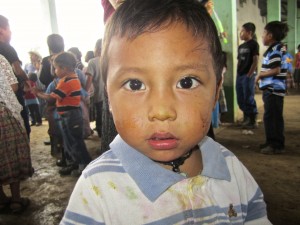 [/span3] [span5] [/span5] [/span8]
[/row] [spacer] [row] [content_box]
[span12]
About Us
[/span12]
[span4]
History of TCCI
In 1987, Tim Kuck, President of TCCI, went on his first mission trip to Guatemala with the late Peter Farrant, John and Rita Pappa (current missionaries with TCCI), Dr. Milton Aponte, and Dr. Henry Dumas. While in Guatemala, God did a deep work in Tim's heart. In 1992, after taking several more trips to Guatemala, a retreat was held in Florida with a group of approximately 10 people to pray about formalizing to be more effective in ministry. This group did not want to look back and have regret at taking many trips, but failing to make disciples and bear real fruit. By the end of the retreat, by God's prompting, an organization was born. In 1993, this organization was given the name Teams Commissioned for Christ International, or TCCI. Three families, Wayne and Jan Monson, John and Rita Pappa, and Peter and Dianna Farrant, were the founding missionaries with TCCI. In 1994, the TCCI base was started in Pueblo Nuevo, outside of Antigua, under the leadership of Peter Farrant. Now, 10 years later, through much transition, the Pappas still serve as TCCI missionaries; Jonathan Farrant, Peter's son, and his wife Alicia, Wayne and Jan Monson's daughter, serve as TCCI missionaries, and Bart and Pam Biddle, serve as missionaries as well. To learn more about their specific ministries, click here.

[/span4]
[span4]
Our Ministry
The function of TCCI is to provide guidance, training and administrative aide before you go on your short-term trip. We partner with churches all over the United States to send short-term mission teams into Guatemala to serve with one of our missionary families.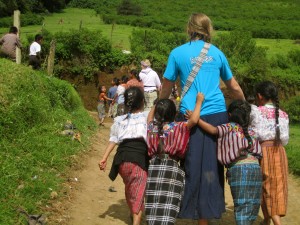 [/span4]
[span4]
Our Purpose
Support our missionaries on the field.

Link arms with national believers on the foreign field to assist




in the establishment of churches where none exist.

Equip and send teams to serve Christ through short-term missions.

Complement the work of the local church by providing training tools to the missions community as producers of the GO Prepared short-term missions video training series. This one of a kind training series has been distributed to nearly 2000 colleges and universities, missions organizations and churches worldwide for the equipping of the Christian community to serve in short-term missions.
[/span4] [/content_box] [/row] [spacer][spacer] [row]
A Letter from the President
In 1988 God radically changed my life and broke my heart for foreign missions. Specifically, he fueled a desire within me to share the short-term missions experience and to equip those that would be willing to go. God faithfully uses the venue of short-term missions to shape the hearts of those who choose to participate and serve. He consistently transforms hearts of stone into hearts of flesh.
We have a two-pronged purpose; to facilitate short-term trips from North America to the foreign field and to develop training tools to better prepare teams for their journey. We are servants who are called to link arm-in-arm with the local church, missionaries and the National pastors and workers as they endeavor to fulfill God's purpose. Our role to is to compliment, not compete with the local church.
Our experience has shown that there are significant opportunities to better prepare people as they go to the mission field. We are committed to equipping people to have the best short-term missions experience possible. Due to the diversity of issues, we believe that training and education are critical and valuable elements in the short-term missions experience. We feel we are called to serve the short-term missions community at large and to develop tools which take into account the diversity of the missions community.
Ultimately we pray we will be faithful to do our part to support the evangelization of the world and maturity of the "Saints". "For Jesus did not come to be served, but to serve and to give his life as a ransom for many." Mark 10:45
-Tim Kuck
President of  TCCI